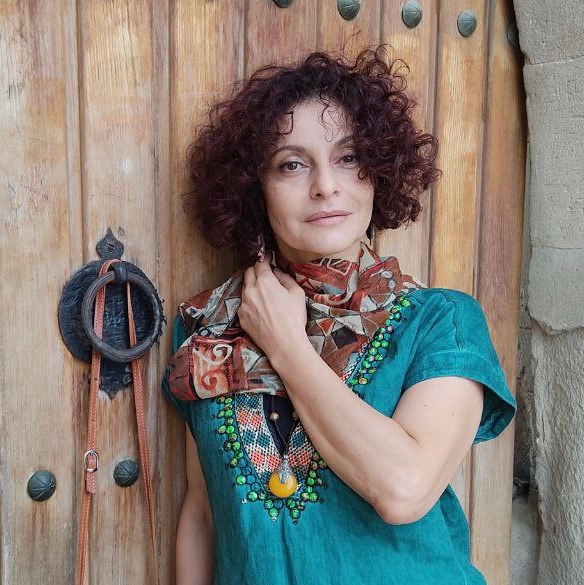 "I was born into a family of musicians. My father, Rafik Babayev, was a well-known jazz pianist and composer in Azerbaijan, and everyone in my family is a musician. In 1991 I graduated from the Azerbaijani Academy of Music.
My first source of artistic inspiration was everything that was happening within the walls of my parents' house. That house was some kind of a magnet that attracted so many to revolve around it: the entire large circle of relatives – musicians, architects and writers, and friends of my parents, artistic and non-artistic ones. Later, I myself continued the tradition of gathering around fascinating people, now in my own house. I take "attractions" seriously – while my house is a point of attraction for many, I, myself, want to pursue in my artistic life that attracts my eye and soul. Each time I don't know where this will take me – will this be a dance show, a movie, producing a concert, theatrical performance, a literature project, or a piece of textile collage art.
At present, I am an actress at the Marionette Theatre in Baku, and I also participate in other theatre projects on a regular basis. I love tango and have been dancing it for over ten years. I continue to write books, articles on culture and art, and to give lectures.
I started to make textile collages in 2012, and my first exhibition took place at the Centre of Modern Art in Baku. I am in love with textiles, and in my collages every little piece of textile has its own history. Besides a visible visual representation, in each collage there is my secret story, a document of some family or personal events, and history behind them."
Professional education / experience
Azerbaijan Academy of Music