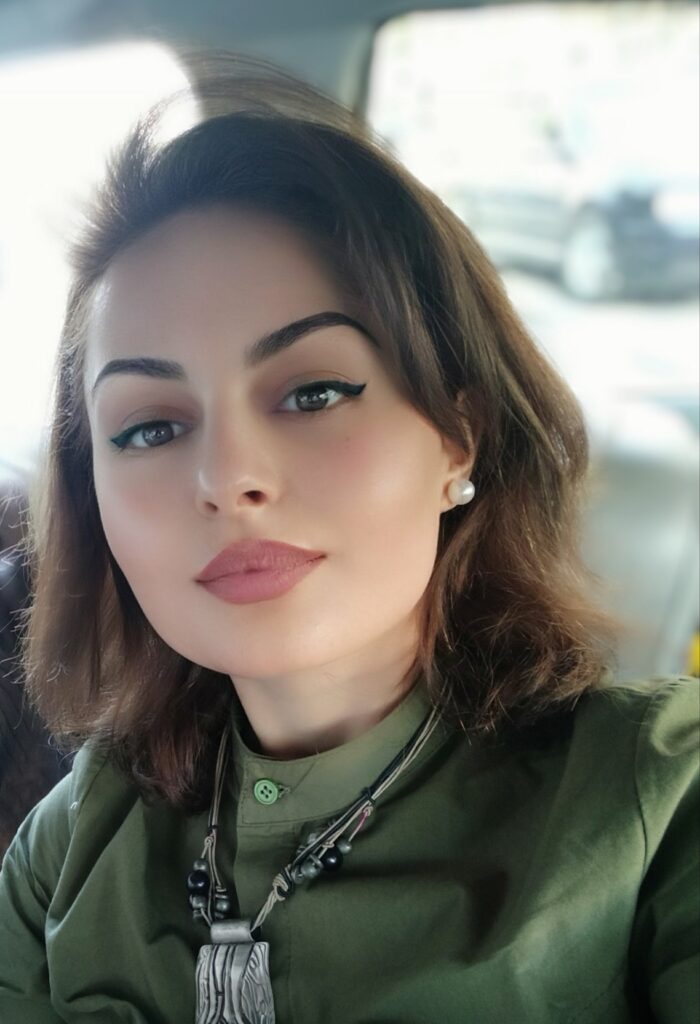 "As a child I often participated in exhibitions, I wrote poems. I have my own little collection. While applying, I somehow changed direction and decided to pursue another profession. Because I thought that if I went to an art academy, I would not be able to follow my own muses and would have to master someone else's handwriting. But now I'm regretting it because I just can't imagine life without painting. Now that I have a break and can't draw so much, I have all the expectations and hopes that tomorrow will be the day when I will draw a lot.
As far as I can remember, I am in love with the palette, the brushes, the canvas. When I draw then I feel best.
Art, painting are an amazing, sweet, calm and harmonious world for me.
I liked the idea of ​​a digital exhibition. If I am given a chance and my work gains attraction, it will be a great motivation and opportunity for me to paint more and more and be happier, I have so many muses and emotions to convey."