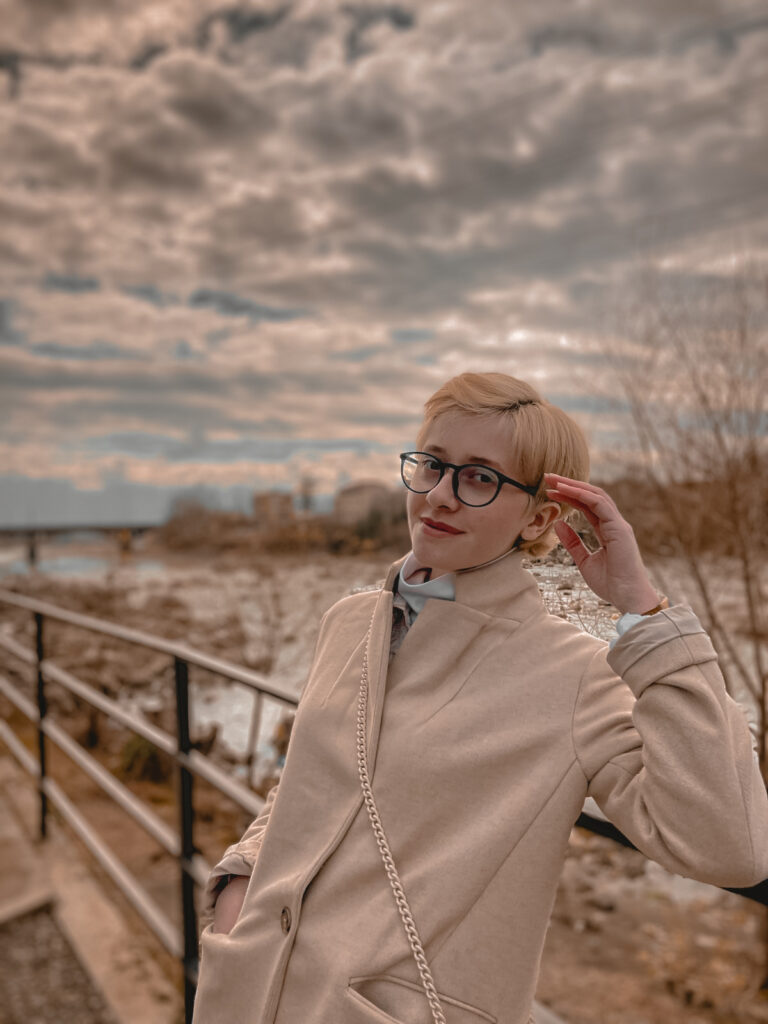 "Greetings to you!
I'm Maya – with short hair and slightly long imagination…
If you ask me which one I like more, acrylic or oil, I would not know how to answer – for me both are delicious.
I started painting when I was most busy.
I draw when I do not have time. Because I have to convince myself that I can do nothing better than this (for my perfection).
I never learned how or what to draw. I do not know why this is necessary and I do not learn. I do not like realism, I try to live without it.
I am often told that I paint well, nevertheless I am aware…
You know that we Georgians have such a rich glossary but I could not think of any words that could express the emotions I experience during the drawing process.
I love idolizing people. Then, all of a sudden, they fall from this height straight into the abyss, because in the end there are still people… This was me,
Maya, also a fanatic and with a slightly long imagination."